The Partyplace
This year is going to be special. Not only are we presenting you with a great party-theme - we also found a perfectly suitable location!
Location address
Durlacher Festhalle
Kanzlerstr. 13
76227 Karlsruhe-Durlach
Location pictures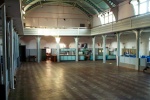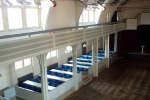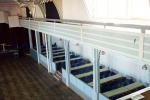 Poll
Sorry, there's no poll at the moment.
View past polls
Newsletter
Knowledge is power! Please subscribe to our newsletter.
Did you know?
...that the tUM*o3 pizza-man had his whole family working to make the pizza as fast as possible?
Got RSS?
We have! Point your
RSS-Reader here ->
Link back to us!