Travel Information
Quick link
Click
here
for the scoop!
By car
Exit the A5 at Karlsruhe-Durlach and head to Durlach. Turn right at the first traffic-lights and turn left after passing the post-office. Head straight ahead and turn right into the Kanzlerstraße.
Ta-dah!
By train
Get in a train to Karlsruhe and look at the
detailed description
.
By plane
Since there's only very few airlines approaching the badenairpark, we'd suggest you to travel to the Frankfurt airport which has a fasttrain heading directly to Karlsruhe.
If you're flying with Ryanair from Sweden, you'll most likely be kicked out of the plane at Frankfurt-Hahn airport, which has a shuttlebus that's heading each 45 minutes from the airport to Mainz central trainstation, from where on you can get to Karlsruhe CTS within 2 hours.
Switching trains may be needed once or twice. From Karlsruhe CTS to the partyplace, check the
detailed description
.
Detailed description from the Karlsruhe CTS
Detailed description from the Karlsruhe CTS After boarding your fast train at the Karlsruhe CTS, leave the trainstation and get in front of it. You'll see about 4 or 5 trainstops in front of the CTS, giving you the opportunity to travel either into or out of the city of karlsruhe.
You need to get into the city, take any train that's heading to the 'right' from your point of view, passing the Marktplatz-trainstation. For example the S11 to Hochstetten. Part the train at the Marktplatz-trainstation. Get out of the train and walk 100 metres straight in direction of travel, then take a turn to the right into the Kaiserstraße. To your right hand side you'll see a trainstop called 'Marktplatz (Kaiserstraße). From there on, you have to take the train 1, heading to Durlach. That train will roughly pass by that station every 10-15 minutes. After a 15-20 minute trainride you have to get off at the 'Friedrichschule'-trainstop. From there on, it's a 5 minute walk to the partyplace.
Location address
Durlacher Festhalle
Kanzlerstr. 13
76227 Karlsruhe-Durlach
The map
Since we have many maps, ranging from beautiful to useful, we'll just list them all here. Make your choice!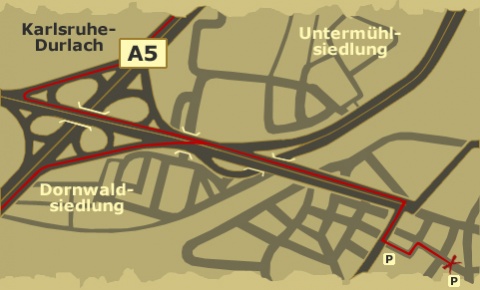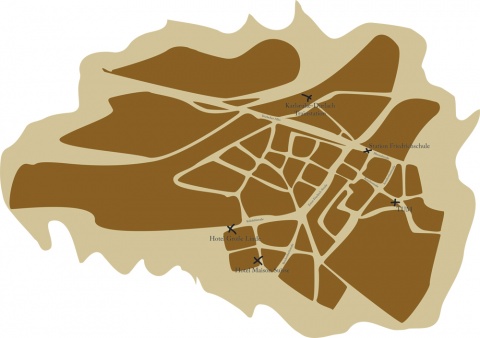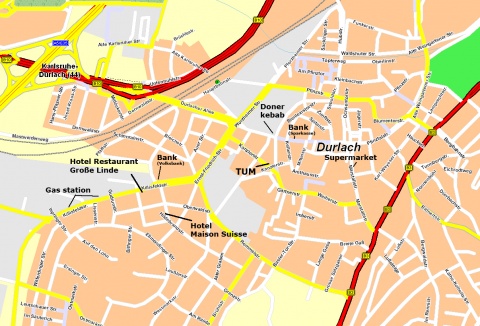 Poll
Sorry, there's no poll at the moment.
View past polls
Newsletter
Knowledge is power! Please subscribe to our newsletter.
Did you know?
...that FZool is vulcan?
Got RSS?
We have! Point your
RSS-Reader here ->
Link back to us!